Technical characteristics:
B3 Goggle glasses have a large field of vision.
The 30mm wide elastic is adjustable and is carried over the motorcycle helmet.
The elastic is laminated with a silicone grip to adhere to the helmet .
The ocularies are made of polycarbonates treated with scratches.
The B3 Goggle replica masks are supplied with 2 pairs of ocular: clear and brown having the advantage of increasing the contrast in gray and protecting Sun rays.
Motorcycle glasses are delivered with a microfiber bag (see photo) used both to store your aviator glasses and to clean them safely.
The mask Vintage motorcycle is undoubtedly access Tire helmet which will complete your biker equipment.
Type d'équipement

Masque moto

Marque

MÂRKÖ

Livré avec housse

Oui

Modèle

B3

Produit homologué selon les normes CE

Oui

Porteur de lunettes

Oui

Tailles

unique

Sexe

Femme
Homme
Know your helmet size
Marko Helmets Here are some tips that will allow you to properly appreciate the morphology of your head, in order to correctly choose your Marko helmet. Whatever safety gear you buy to ride a two-wheeler should be taken seriously and deserves professional advice. This is why we are at your disposal by phone or online chat to advise you and offer you the Marko Helmets helmet that best suits your body type.
My Marko Helmets helmet size?
To find your helmet size, you must have a tape measure. If you don't have one, take a piece of string and a ruler to report the length you find. Place the tape measure or string about 2.5 cm above your eyebrows, where your skull is widest.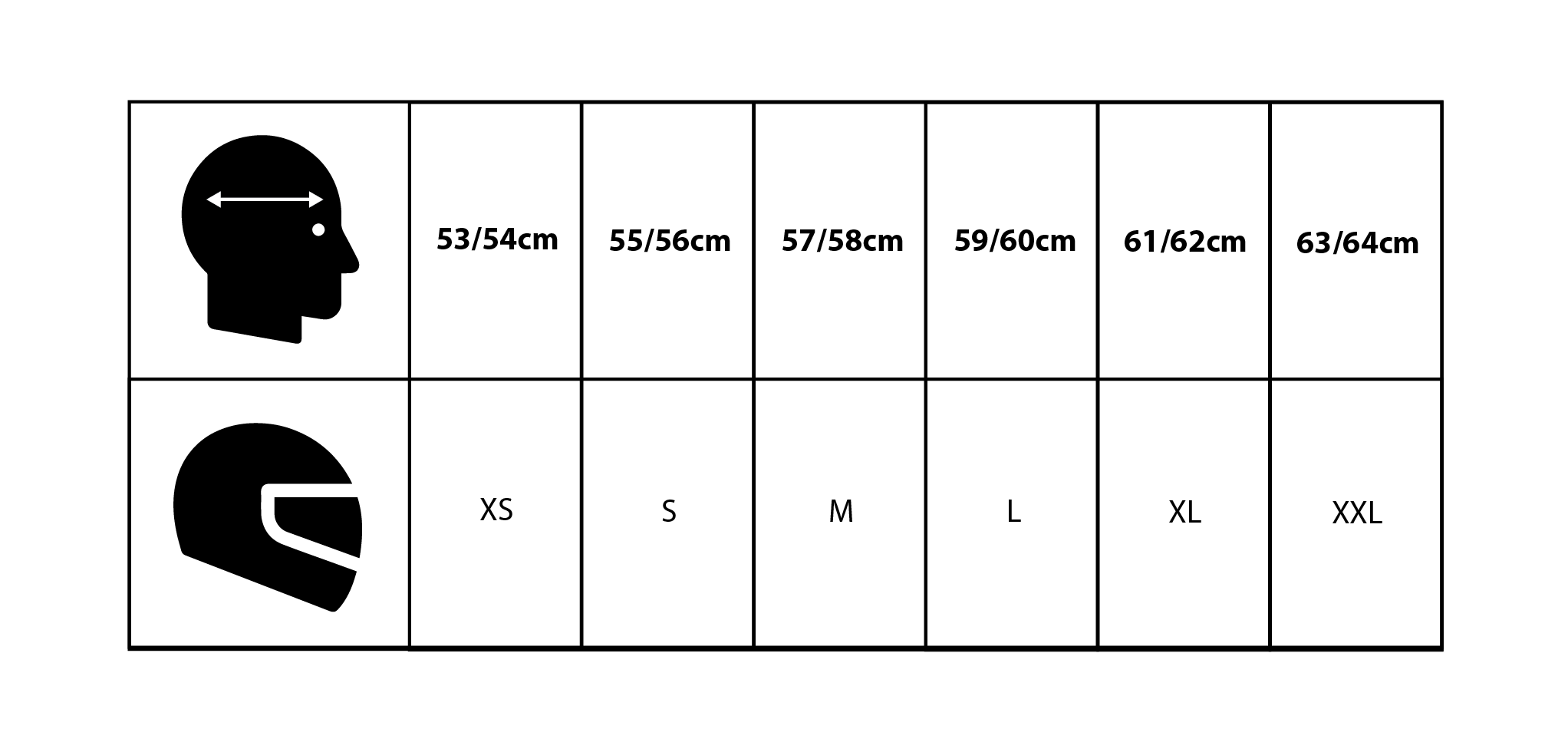 Once you have found your height in centimeters, please refer to the table above. It sometimes happens that we are between two sizes, in this case we advise you to choose the smaller size. It is better to have a slightly too small helmet with a little discomfort (time for the foam to settle), than to have a large and therefore dangerous helmet.
Customers who bought this product also bought:
Customers who bought this product also bought: