To face the vagaries of the road, Mârkö is inspired by codes of the ' Aviation by offering a motorcycle mask to the jet helmet holder or full helmet without screen.
With the B8 Goggle Replica, Mârkö attacks the inconvenience that dust, insects and wind represent during the regular practice of the 2 wheels. The B8 Goggle Replica borrows the sober lines of its illustrious ancestor developed during the Second World War for the Bombardiers of the Royal Air Force piloting at night. Mârkö modernizes his features and offers him a real facelift, making him lighter and compact. What arm the modern traveler in the face of road peril.
Technical characteristics of the Marko B8 GOGGL REPLICA:
Ultra compact motorcycle mask suitable for jet helmet and full headphones without screen
Triple thickness foam for increased comfort
Passage of glasses' views and solar.
Large vision fields thanks to its design
Anti -fog treatment of the lens
Double set of lentils supplied: transparent lens/ Anti-Blood and contrasting brown lens.
CE certification, UV 400 protection
Optimization of ventilation '
Large elastic silicone (triple stratification) for an optimal grip
microfiber pocket that can act as cleaning fabric
Type d'équipement

Masque moto

Marque

MÂRKÖ

Livré avec housse

Oui

Modèle

B8

Produit homologué selon les normes CE

Oui

Intérieur démontable et lavable

Oui

Porteur de lunettes

Oui

Tailles

unique

Sexe

Femme
Homme
Know your helmet size
Marko Helmets Here are some tips that will allow you to properly appreciate the morphology of your head, in order to correctly choose your Marko helmet. Whatever safety gear you buy to ride a two-wheeler should be taken seriously and deserves professional advice. This is why we are at your disposal by phone or online chat to advise you and offer you the Marko Helmets helmet that best suits your body type.
My Marko Helmets helmet size?
To find your helmet size, you must have a tape measure. If you don't have one, take a piece of string and a ruler to report the length you find. Place the tape measure or string about 2.5 cm above your eyebrows, where your skull is widest.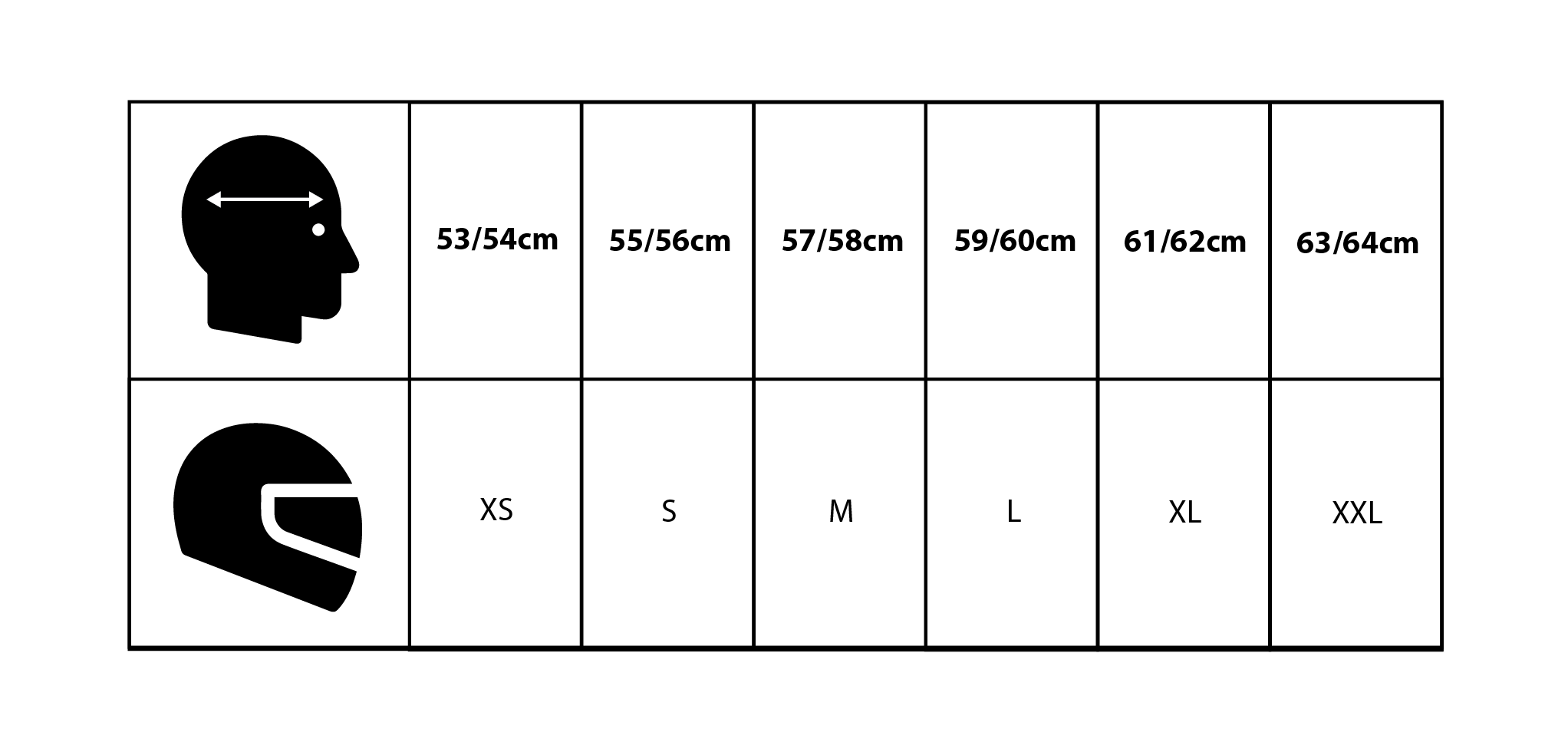 Once you have found your height in centimeters, please refer to the table above. It sometimes happens that we are between two sizes, in this case we advise you to choose the smaller size. It is better to have a slightly too small helmet with a little discomfort (time for the foam to settle), than to have a large and therefore dangerous helmet.
Customers who bought this product also bought: